If you'd like to support
Sketch Collectors, we offer
subscriptions or you can simply
donate by following the link
below. Thank You!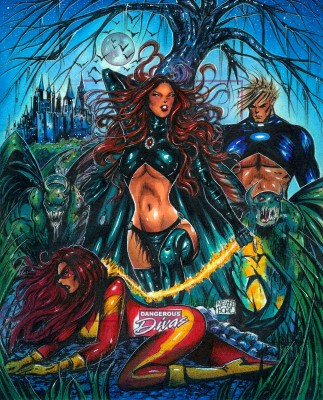 Share This Card:

Image Only:
Image for Forums (bbcode):
Image Thumbnail for Forums (bbcode):
Image Thumbnail with Link
for Forums (bbcode):
(Click link to select all, then copy and paste.)
Card Set:
Marvel: Dangerous Divas
Artist:
Melike Acar
Owner:
FeedTheLion
For Sale/Trade:
No

* Artist Proof/Return *

Description:

Based on the X-Men Crossover Storyline "Inferno"

Madelyn Pryor
The Goblin Queen
The Goblin Prince
Havok
Jean Grey (X-Factor)

Views:

1395
Favorites:
9
Member Comments:
No Comments Posted.
To post comments, you must have an account on the site.